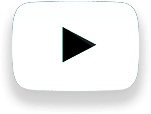 Breaking Them Up
---
Convinced his parents are all wrong for each other, resourceful teenager Damien enlists the help of his quick witted best friend Erin to help break up his parents' marriage and set them up with new people in the BREAKING THEM UP movie!
Tired of his parents' constant bickering, 15 year old Damien is certain they're all wrong for each other - he would know, he's a relationship expert. Damien and his best friend Erin have a side hustle coupling up classmates for the right price. So when Damien discovers his parents may have had a shotgun wedding, he convinces Erin to turn their efforts toward finding his parents new partners but the cost of doing business may come at the price of everyone he loves.
Breaking Them Up is now available on digital.
---
SUBSCRIBE
Sign up to receive news and updates.
---