CAST
About the Breaking Them Up cast
---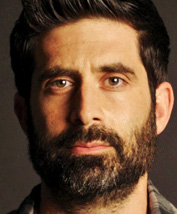 Stephen Schneider
Phil
A multi hyphenate, with his hand in acting, writing and directing, Stephen's quick wit and comedic sensibilities have landed him an already rich career in television and film, with recurring roles in "Broad City," "Lucifer" and "You're the Worst." He co starred alongside Jenna Elfman in ABC's "Imaginary Gary," with additional television credits including "Best Friends Forever," "Soundtrack," and "Happy Endings," to name a few.
In 2011, Stephen co-wrote and starred in the award winning mockumentary, "The Funniest Movie Ever… Just Kidding." He recently starred in the Paramount Pictures feature film "Bumblebee" alongside Hailee Steinfeld and John Cena, a standalone film in the Transformers series. Currently he lives in Los Angeles.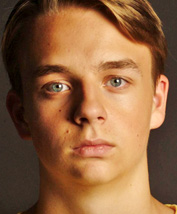 Jakob Wedel
Damien
Jakob Wedel is an actor, singer/songwriter, and black belt in karate. He has worked on "Criminal Minds," "NCIS Los Angeles," and continues to study his craft. He currently plays guitar in a band and has performed at local venues in LA. In his free time, he enjoys volunteering with animals.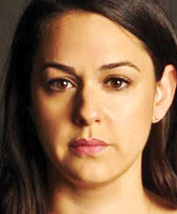 Kellen Coleman
Laurie Cross
A natural talent with undeniable beauty and poise, Kelen is one of Hollywood's most dynamic actresses in film and television. On the small screen, she most recently had significant roles in ABC's hit "How to Get Away with Murder" and HBO's critically acclaimed "Big Little Lies." Kelen will next be seen in the dark comedy feature film "Wednesdays." Kelen's previous credits include voice work in "BoJack Horseman," and standout roles in "The Newsroom", "The Mindy Project", "Me, Myself, and I", "The McCarthys ", and "The Office," to name a few.
She was born in Nashville, Tennessee and grew up in Potomac, Maryland. She later attended University of North Carolina at Chapel Hill.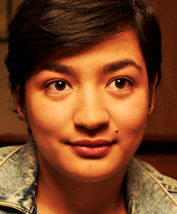 Tess Aubert
Erin
As a Broadway love child, Tess discovered her passion for acting at an early age. She made her feature debut starring in Tim Cruz's "Instaland" and can currently be seen in recurring roles on Netflix series "Unbelievable" and "Alexa & Katie". As a queer woman of color, Tess pursues to help unheard voices claim their space on stage and on screen. Though she mostly grew up in Paris, France, Tess now resides in Los Angeles, CA where she continues furthering her acting training at The Groundlings and at USC where she also minors in Gender and Social Justice.
---
About Breaking Them Up
---
SUBSCRIBE
Sign up to receive news and updates.
---